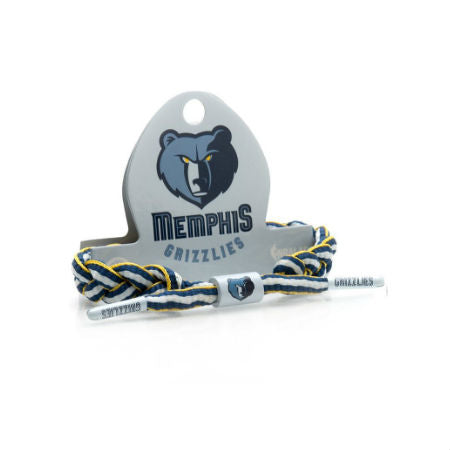 Memphis Grizzlies
The Memphis Grizzlies were originally established as the Vancouver Grizzlies, an expansion team that joined the NBA for the 1995-96 season. After the 2000-01 NBA season concluded, the Grizzlies moved to Memphis.
This navy, light blue and yellow Memphis Grizzlies Classic bracelet features team logos on barrel and aglets.
100% polyester. Comes with exclusive team header card.
One size fits most wrists, 6" to 7.5" wrist circumference.